SET & DONE
3-IN-1 FACIAL SPRAY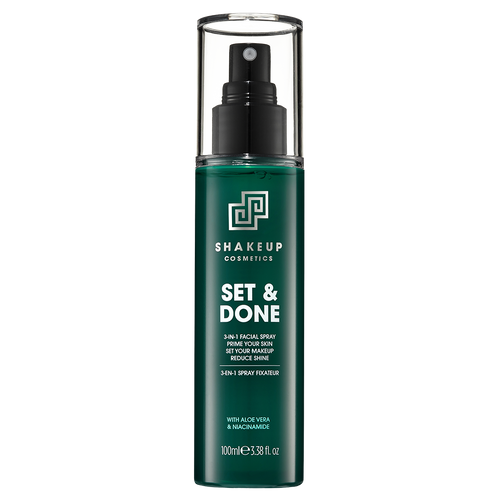 A multi-tasking facial spray that primes your skin, absorbs oil and refreshes your complexion, all at once.
Why it works...
• A multi-tasking Facial Spray specifically designed to work with our men's skincare x makeup hybrid products. Giving you the oil free, instant results you desire!

• An invisible mist which forms a protective layer over your skins surface, locking in moisture, reducing the appearance of pores and controlling oils.

• Infused with game-changing ingredients that are suitable for all skin types, including sensitive skin.

Still unsure on the best skincare products for your skin? Try our simple skincare routine builder.

Shakeup Promises
EASY RETURNS 14-day money back guarantee
FREE SHIPPING On higher value orders
AWARD WINNING FORMULAS Suitable for all skin types
5★ CUSTOMER CARE We aim to respond within 24 hours
BUY NOW, PAY LATER Instalments with Klarna

HOW AND WHEN TO APPLY MEN'S FACE MIST
Step 1 Shake well before use.

Step 2 Holding 20cm away, spray evenly over the face to ensure full coverage.
Always close eyes before use.

USAGE: Prime your skin, fix colour cosmetics and refresh your complexion with one easy-to-use product. Set & Done is suitable for regular daily use; whether that's within your morning routine, during the day or after your evening skincare!

PRIME AND PREPARE your skin for makeup or skincare
FIX your colour cosmetics for longer lasting all day results
REFRESH your skin with a boost during the day
OIL CONTROL those annoying areas of shine
REHYDRATE your skin on-the-go!

SHAKEUP TIP: For an extra refreshing facial mist, simply place the spray in the fridge. Perfect in hot summer weather!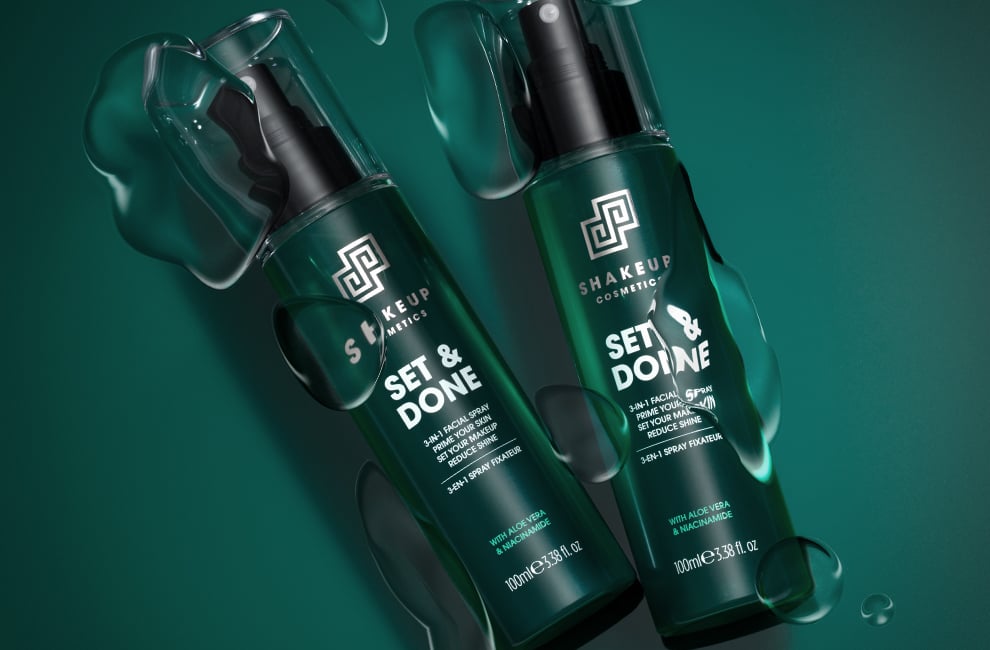 KEY FEATURES OF OUR MEN'S 3-IN-1 FACIAL MIST
• Absorbs instantly into the skin, leaving you looking matte and fresh all day.
• Formulated as a multi-action face mist to target the daily skin concerns men suffer from: redness, dry skin, oily patches and blemish control.
• Each 100ml has a fine mist applicator which reduces irritation and increases hydration.
• 100% Vegan and Cruelty Free Formulations. Made in the UK.
Want to start using your Set & Done 3-in-1 mens face spray as soon as possible? Check out our
delivery options
.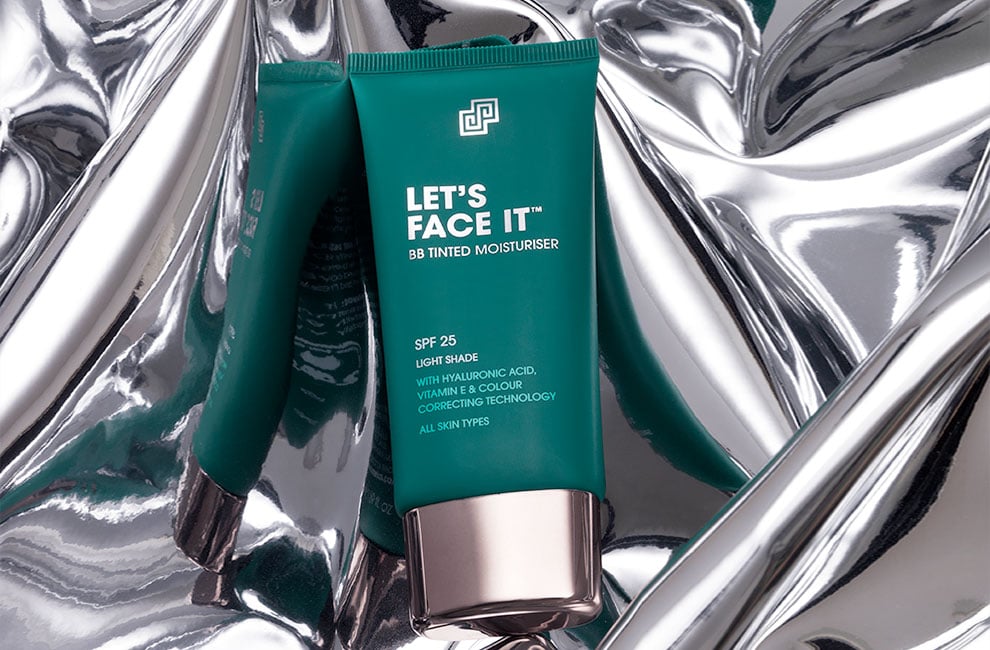 LONGER-LASTING MAKEUP & SKINCARE FOR MEN
Invest in quality male skincare products with longevity to give you clearer, healthier looking skin all day long. Set & Done works effectively at targeting oil and shine as well as protecting your colour cosmetic results; leaving your skin looking and feeling naturally fresh.
BLUR WITH
Let's Face It, it naturally evens and brightens skin tone.
LOCK IN WITH
Set & Done, it instantly creates an invisible protective film.
Try this duo for longer-lasting makeup that stays all day without sliding, transferring, or turning shiny.
SHOP LET'S FACE IT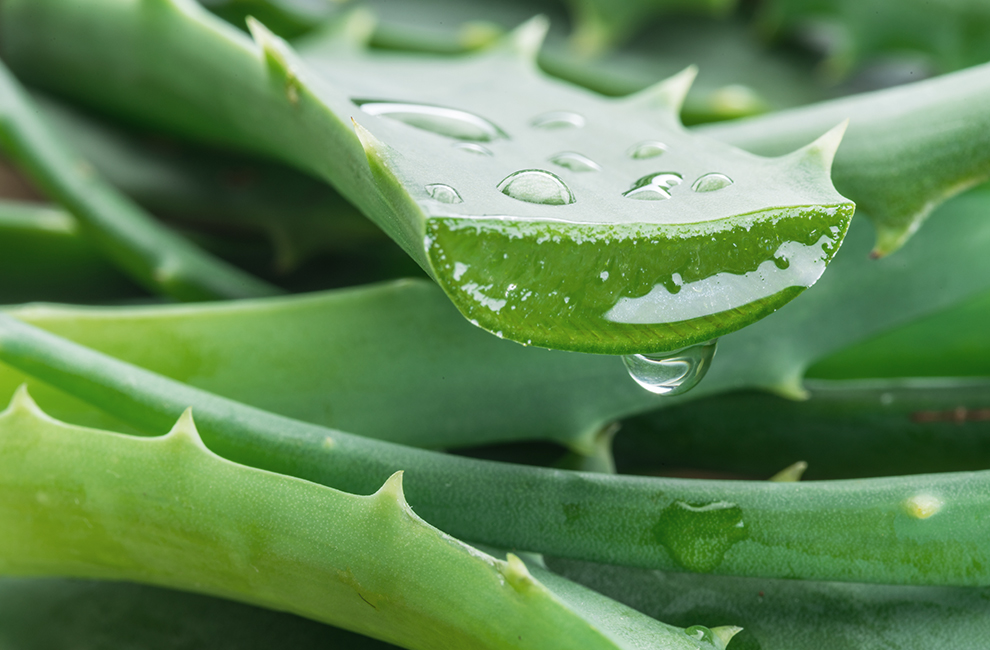 SKIN-LOVING INGREDIENTS
Aloe Vera:
Instantly hydrates while actively soothing your skin. Its cooling properties can help to reduce irritation, redness and inflammation.
Niacinamide:
Strengthens your skins natural texture. Restoring the surface of your skin reduces the appearance of pores, dryness and refines skin tone.
Propylene Glycol:
Increases moisture retention in your skin. As a humectant, it moisturises whilst protecting against redness and irritation. Making it a perfect addition for men's sensitive skin.
Fragrance free:
Protects the skins overall health. This acts as an additional assurance for all skin types, because it helps to reduce the likelihood of irritation, sensitivity and reactive flare-ups.
See the full ingredients list