#MenWearShakeup
We challenge gender stereotypes.
We reject toxic masculinity.
We embrace a new era in
men's beauty.

Cosmetics are no longer a signifier of femininity. Our mission is to offer everyday men easy-to-use cosmetic products with unique formulas, specifically designed for men's skin.
4 MAJOR DIFFERENCES BETWEEN MEN'S AND WOMEN'S SKIN
1. Testosterone stimulation makes male skin, on average, 20-25% thicker than female skin.
2. Extra sebum production means male skin is oilier and shinier than female skin. As a result men are more prone to impurities and acne.
3. Due to more active sebaceous glands, men tend to have more and larger pores than women.
4. Shaving stresses the skin, so male skin can be more sensitive and reacts faster.
UNDERSTANDING
THE DEMAND
We know that for most male cosmetic users, subtlety is key. The ideal is to look fit, fresh and healthy in as natural a way as possible. We also understand that today's consumers are on a mission to streamline their grooming routines. Our products have been designed to meet those expectations. With our "skincare first" mindset, our multi-purpose hybrid range combines clinically proven skincare benefits with high-performance cosmetic features, so our consumers can expect both instant visible results and longer-term skin health.
SHAKEUP FOR MEN
• Simple and practical - Easy to use, no fuss, beginner friendly

• Multi-functional - SPF + hydrate + moisturise + soothe + conceal + enhance

• Highly effective - Immediately visible results for instant gratification

• Natural and undetectable finish - For healthy and fresh looking skin

• Bespoke formulas - Full IP ownership of all our formulas, meticulously created by our UK-based, globally-renowned R&D lab
PROUDLY BRITISH, VEGAN & ALWAYS CRUELTY FREE
Our products are both formulated and produced in the UK, ensuring the highest standards of quality. They are vegan, alcohol free, nasties free and we say NO to animal testing, always.
MEET SHANE AND JAKE
Shakeup is founded by twin brothers, Shane Carnell-Xu and Jake Xu.
Born in Beijing and grew up in the UK, the brothers, who use cosmetics themselves, struggled for years to find the perfect products that were best suited for their needs. So after extensive research, they set out to create their own range of vegan, cruelty-free cosmetic products, designed specifically for men's skin type and concerns.
"Our dream is for Shakeup to be included in every man's grooming and skincare routine, helping them look and feel their 100% every day! And as a proud British brand, we want to build a global reach to promote our liberal values and forward thinking attitude, and become a leader in men's beauty."
SEE THE RANGE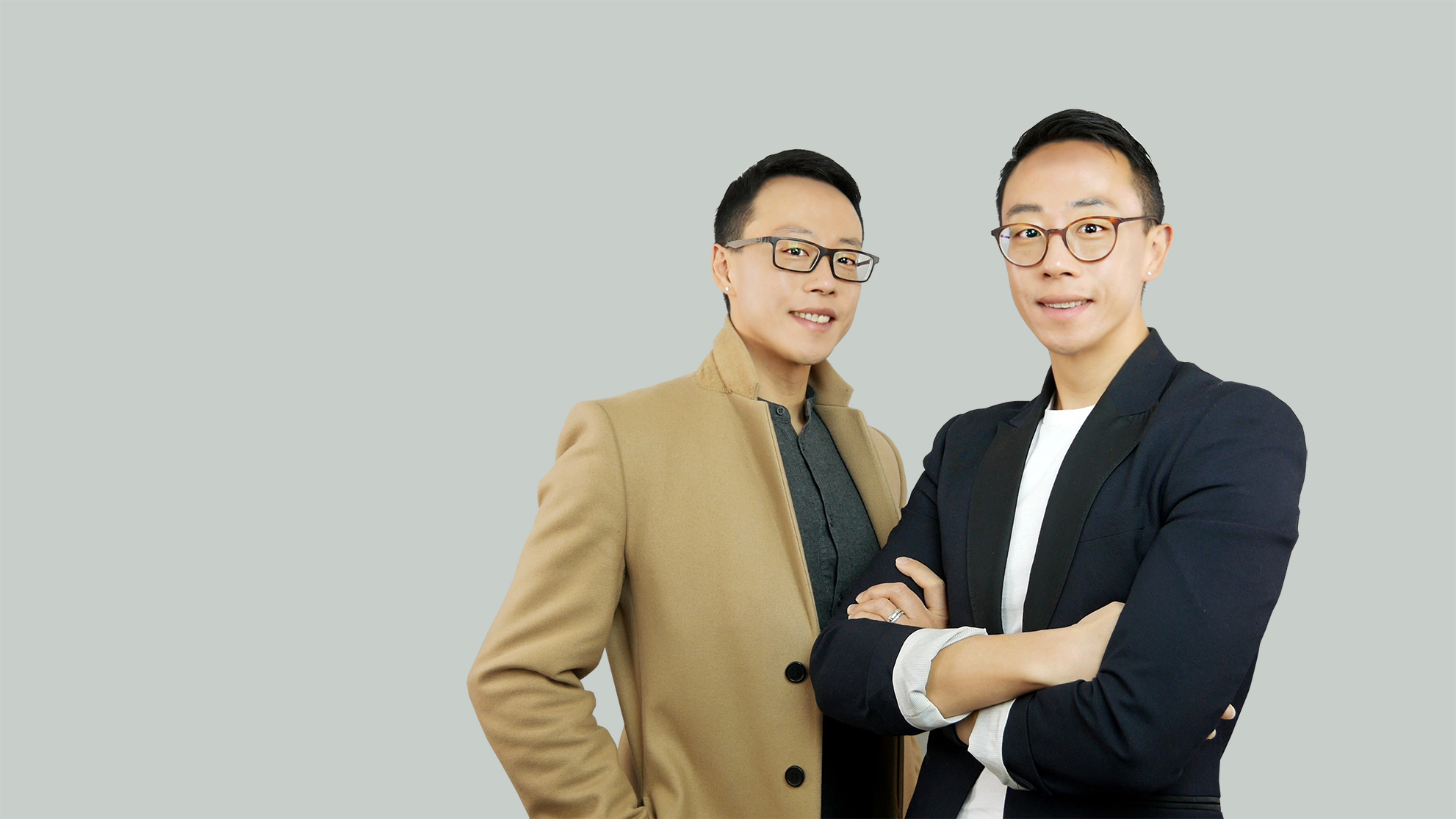 Get in touch
Want advice about a product? Not sure which shade to buy?
Ask a question