LET'S FACE IT
BB TINTED MOISTURISER
A moisturising formula that evens and brightens skin tone and covers blemishes. Cooling and hydrating. SPF 25. 24-hour moisturisation. 4 shades with colour correcting technology. 50ml
Made in Britain, vegan and cruelty free. All skin types.
A moisturising formula that evens and brightens skin tone and covers blemishes. Cooling and hydrating. SPF 25. 24-hour moisturisation. 4 shades with colour correcting technology. 50ml
Made in Britain, vegan and cruelty free. All skin types.
Why it works...
• Recommended by GQ Grooming Experts as one of the best SPF moisturisers for men to keep skin nourished and protected. Easy to apply, for a healthier-looking complexion and a natural, mattified finish.

• Our moisturising formula is specifically designed for all men's skin type, offering invisible coverage, 24hr moisturisation and UV protection with SPF25.

• Four hybrid shades for simplicity, and with colour correctly technology, these shades cover a wider spectrum of skin tones.

Still unsure on the best shade match for your skin? 'Try on' the shades using our Instagram Filter app or please feel free to send us a clear picture of your face, so that we can make a recommendation.

Shakeup Promises
EASY RETURNS 14-day money back guarantee
FREE SHIPPING On higher value orders
AWARD WINNING FORMULAS Suitable for all skin types
5★ CUSTOMER CARE We aim to respond within 24 hours
BUY NOW, PAY LATER Instalments with Klarna

HOW TO APPLY AND WHEN
Step 1 Squeeze the product onto clean fingertips and then gently dot the tinted moisturiser over your face.

Step 2 Use your fingertips to gently massage in circular motions until cream is absorbed into skin. Repeat the first two steps if you need to build more coverage.

Step 3 Blend the edges into your skin to achieve an undetectable subtle finish.

To remove: Simply wash it off with water and any face wash of your choice.

USAGE: Let's Face It is your new, year-round go-to tinted moisturiser to define your everyday natural look. It can be used daily to even and brighten skin tone, cover blemishes and helps minimise the appearance of blocked pores. Suitable for all skin types, including sensitive skin.

SHAKEUP TIP: Less is more! A small amount of our moisturiser goes a long way, so apply a 5p sized amount to start with. However, if you require higher coverage in areas of deeper blemishes or redness our formulations are designed to be buildable.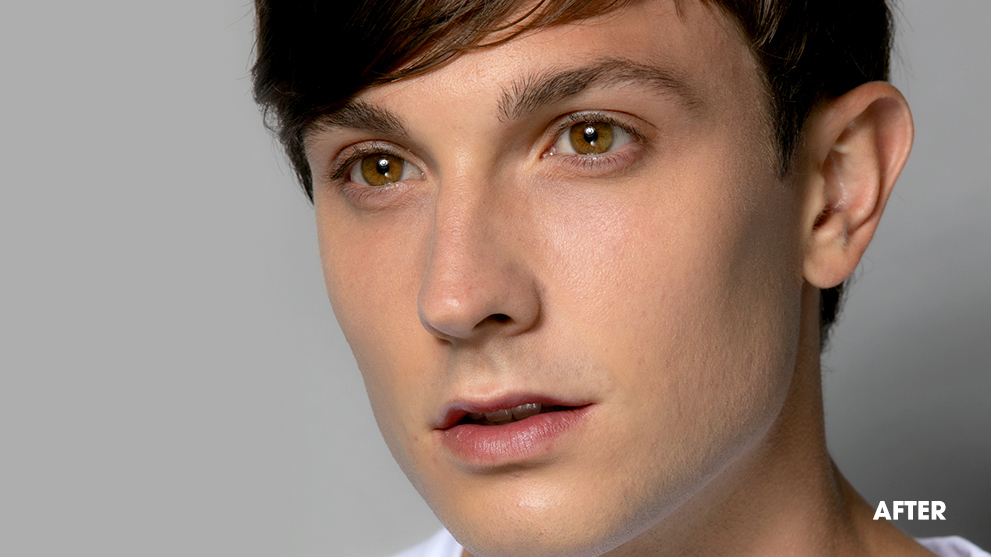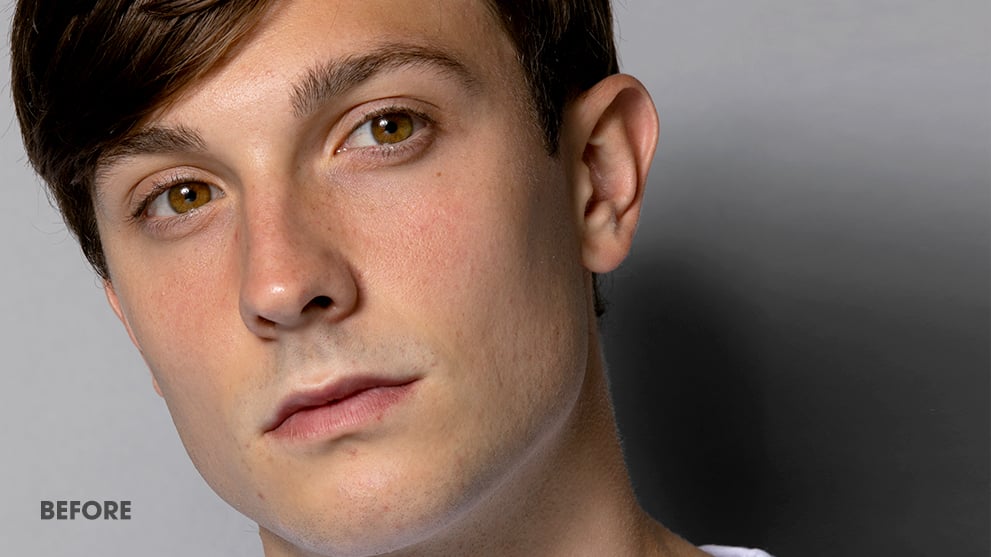 KEY FEATURES OF OUR MEN'S BB CREAM
• Offers sheer to medium coverage with a complex to provide a cooling sensation, longer lasting freshness and 24hr moisturisation.
• An innovative formulation that cools, brightens and refreshes skin, whilst concealing blemishes.
• Each 50ml Tinted Moisturiser is non-comedogenic, which means it will not clog pores.
• 100% Vegan. Cruelty, Alcohol and Paraben Free Formulations. Made in the UK.
Want to start using this product as soon as possible? Check out our
delivery options
.
FIND YOUR PERFECT SHADE
We streamlined the choices of shades down to just 4 for simplicity, and with colour correcting technology, these shades cover a wider spectrum of skin tones.
You can use this simple chart to determine which of our 4 shades is the best match for you. Alternatively, you can 'try on' the shades by using our
Instagram Filter app
. However, if you are still unsure, please feel free to
send us a selfie or clear picture of your face
, so that we can make recommendations directly.
UNLOCK HEALTHIER-LOOKING SKIN WITH OUR DISCOVERY BUNDLE AND SAVE!
Shop our entire set of essential products for men and save 12%! We designed this range knowing guys need easy-to-use, innovative formulas that provide an effective finish.
BLUR WITH
Let's Face It, it evens skin tone and covers blemishes.
CONCEAL WITH
Eye Eye Captain, it instantly reduces the appearance of dark circles.
PROTECT WITH
Lip Life To The Full, it delivers longer-term moisturisation to your lips.
Why not save and grab our best-selling bundle?
GET OFFER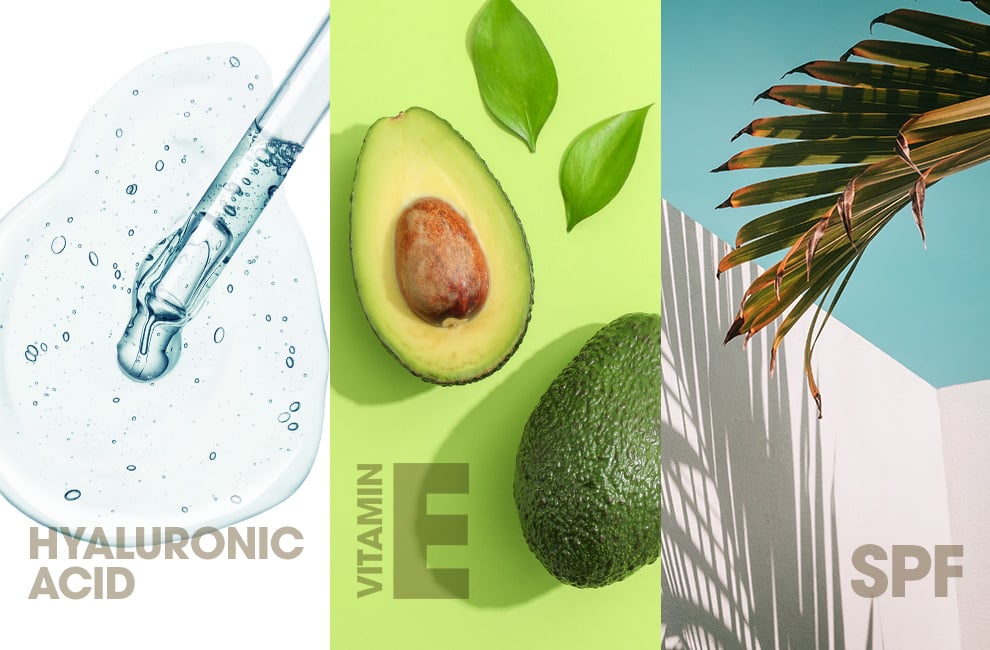 SKIN-LOVING INGREDIENTS
Vitamin E:
Strengthens by moisturising your skin barrier. Its powerful antioxidant properties support skin health, hydration and repair.
Hyaluronic Acid:
Revitalises and replenishes your skins surface to keep it looking healthy. It is water-holding molecule which means it retains moisture and helps to improve skin texture.
Eucalyptus Oil:
Instantly refreshes and revitalises your skin. It's antibacterial and anti-inflammatory compounds also help to strengthen your natural complexion.
Glycerin:
Improves pigmentation and uneven skin tone. As a humectant, it's also moisturising whilst protecting against redness and irritation. Making it a perfect addition for men's sensitive skin.
See the full ingredients list