OIL CONTROL POWER PACK
COMBATS SHINE, OIL AND BLEMISHES
Stop excess oil, shine and spots with this targeted trio.
Why it works...
• A targeted 3 step routine designed to eradicate excess oil and prevent blemishes.

• Specifically formulated to treat men's skin, which is naturally thicker, oiler and more reactive than women's.

• 100% Vegan. Alcohol and Cruelty Free Formulations. Made in the UK.

Need help finding the best products for your skin? Try our simple skincare routine builder.

Do you find skincare terms confusing? Our skincare glossary offers easy definitions to the most frequently used terms.

Shakeup Promises
EASY RETURNS 14-day money back guarantee
FREE SHIPPING On higher value orders
AWARD WINNING FORMULAS Suitable for all skin types
5★ CUSTOMER CARE We aim to respond within 24 hours
BUY NOW, PAY LATER Instalments with Klarna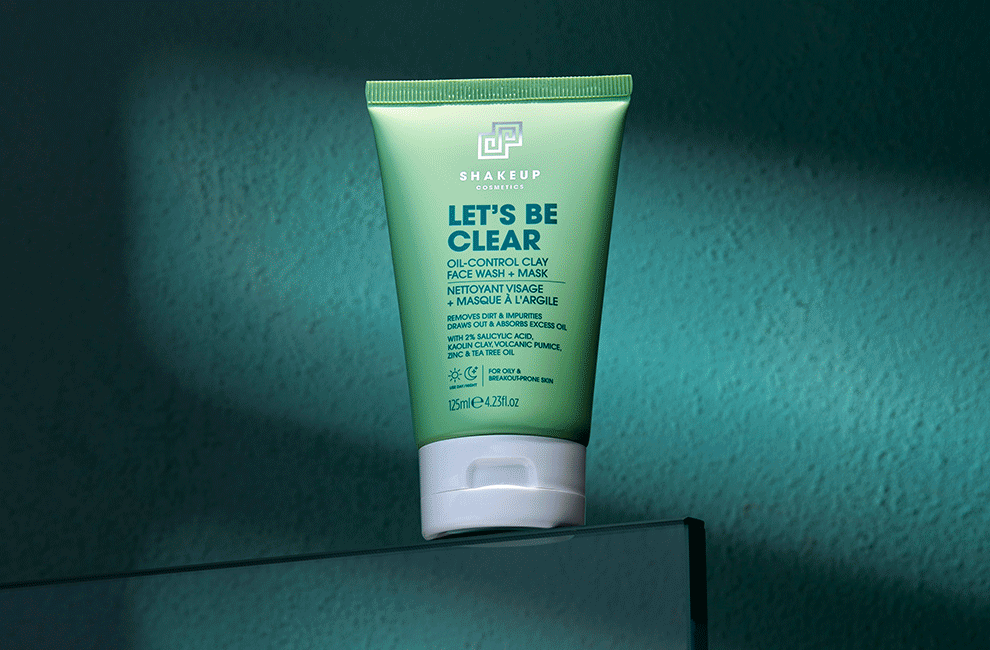 HOW AND WHEN TO USE THIS KIT
LET'S BE CLEAR:
As a face wash, slightly dampen your face with water. Squeeze a coin sized amount of product onto clean fingertips and massage over your wet skin avoiding the eye area. Rinse with lukewarm water or a damp face cloth. As a clay mask, apply a thin and even layer to your face avoiding the eye area. Let the mask dry for around 3-5 minutes and then rinse with lukewarm water or a damp face cloth.
FACE 4WARD Clarifying Toner:
Dispense a couple splashes of toner into the palm of your clean hands and then gently press into your face and neck. Or if you prefer, dispense toner onto a cotton pad and lightly wipe onto your skin.
FACE 4WARD Matte Gel Moisturiser:
Use your fingertips to dot a small amount of moisturiser on your forehead, cheeks and chin. Then massage thoroughly into your face and neck until all blended in.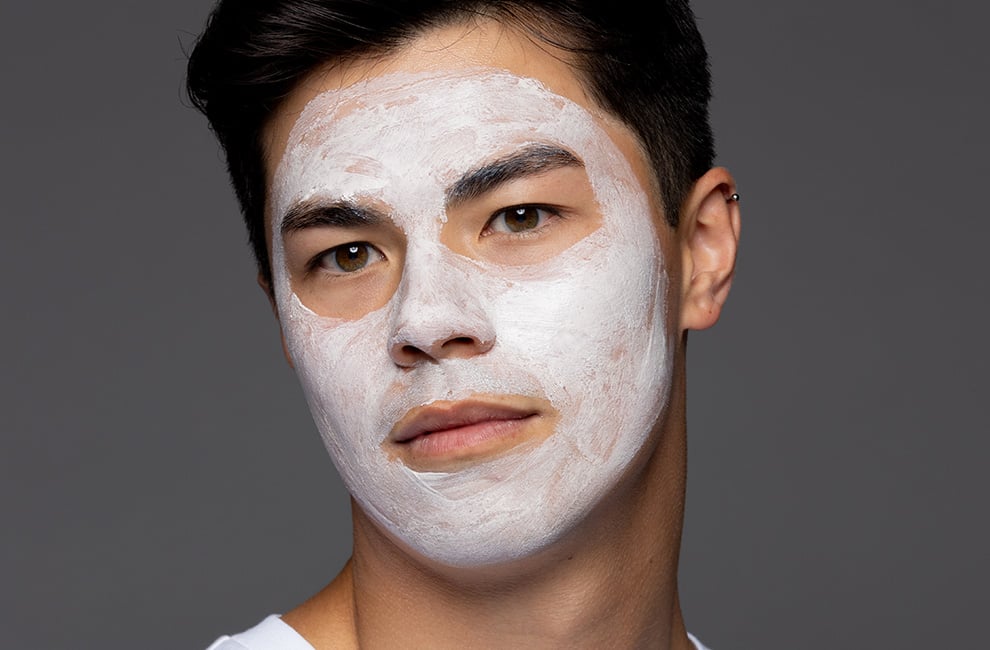 STEP 1: LET'S BE CLEAR OIL-CONTROL 2-IN-1 FACE WASH + MASK
This oil-control face wash also doubles up as a deep cleansing face mask providing two effective treatments in one easy to use product.
Key targets:
Oily skin
Blocked pores
Breakouts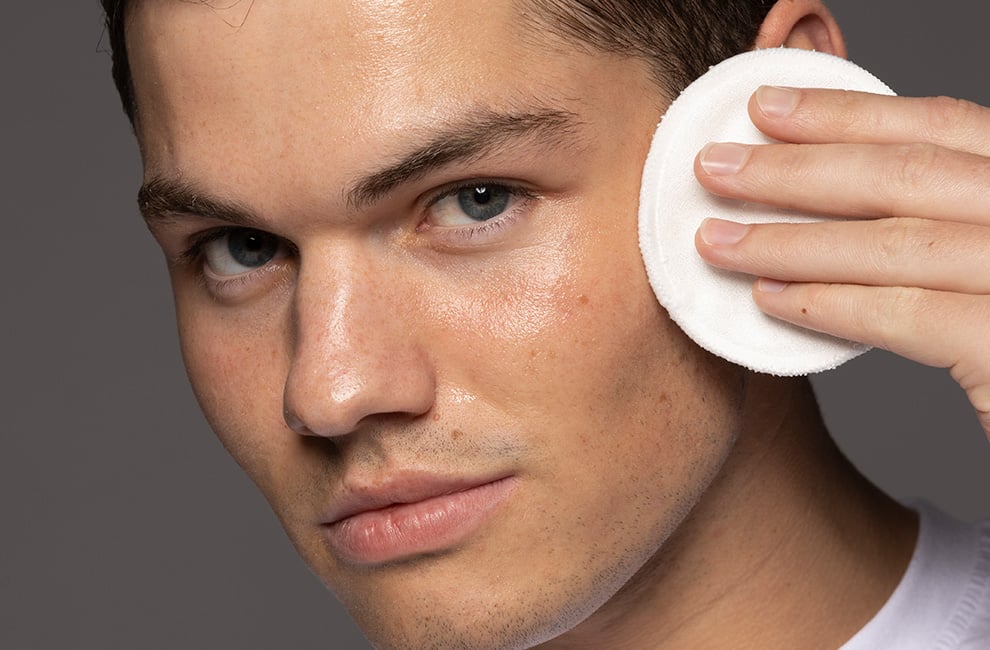 STEP 2: FACE 4WARD CLARIFYING TONER
The final cleansing step in any effective oil-control skincare routine, this toner gently exfoliates and removes any remaining dirt and oils giving you a clean and refreshed complexion.
Key targets:
Oily skin
Large pores
Uneven skin tone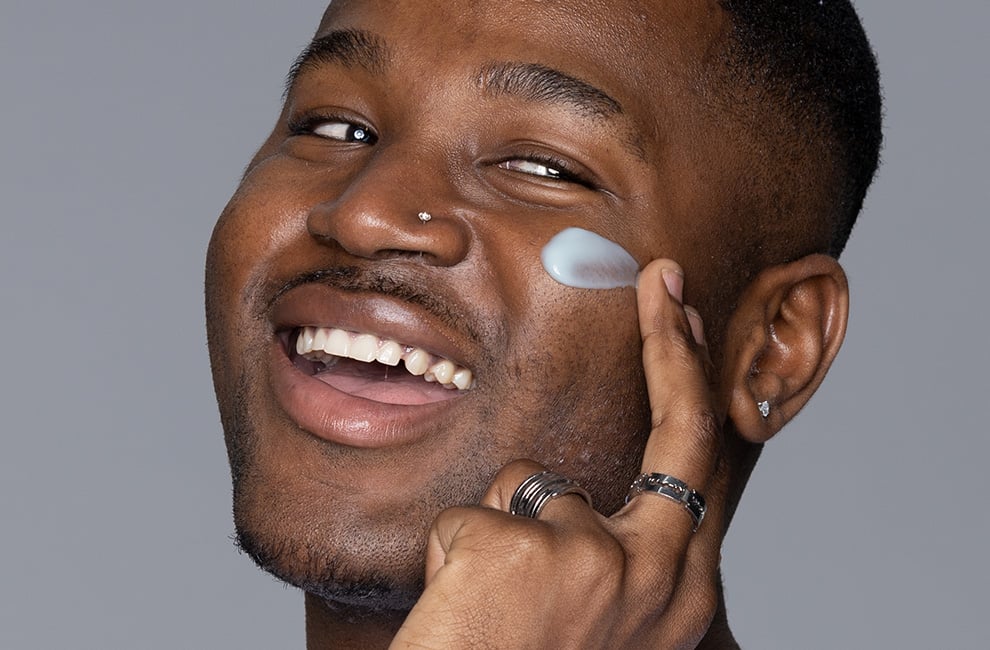 STEP 3: FACE 4WARD MATTE EFFECT GEL MOISTURISER
Always moisturise after cleansing, especially if you have oily skin. This mattifying gel moisturiser works to nourish and hydrate your skin whilst controlling oil and shine.
Key targets:
Oily skin
Dry skin
Uneven skin tone