FACE 4WARD DELUXE KIT
HEALTHIER SKIN IN 4 EASY STEPS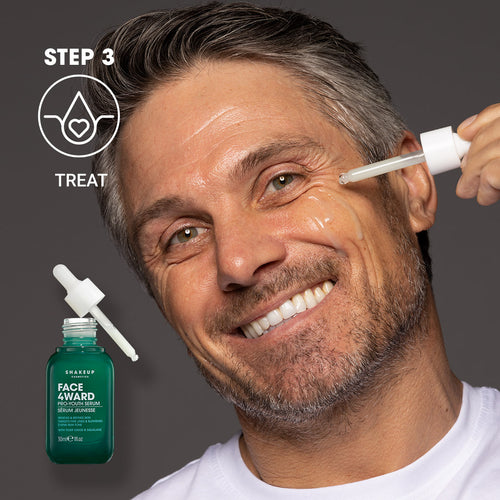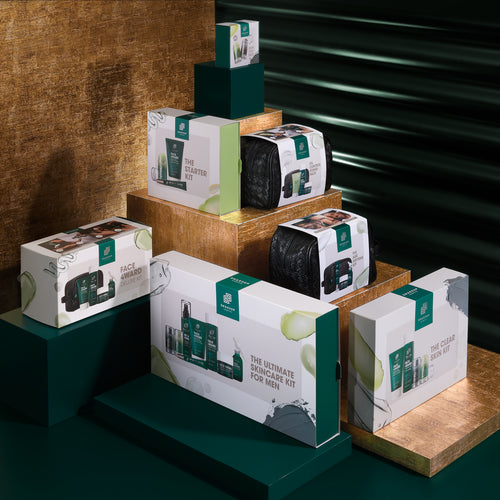 Put your best FACE 4WARD - an easy 4 step skincare routine for clear and healthy skin.
Why it works...
• Our award-winning formulations are recommended by The Independent and GQ Grooming Experts, including one of the best men's moisturisers of 2022.

• Designed with skin-loving ingredients to specifically treat men's skin, which is naturally thicker, oiler and more reactive than women's.

• A fuss-free and easy to use skincare routine that can be applied AM or PM to suit your schedule.

Need help finding the best products for your skin? Try our simple skincare routine builder.

Do you find skincare terms confusing? Our skincare glossary offers easy definitions to the most frequently used terms.

Shakeup Promises
EASY RETURNS 14-day money back guarantee
FREE SHIPPING On higher value orders
AWARD WINNING FORMULAS Suitable for all skin types
5★ CUSTOMER CARE We aim to respond within 24 hours
BUY NOW, PAY LATER Instalments with Klarna

REAL MEN, REAL SKIN, REAL RESULTS.
Skincare can be overwhelming and confusing even for the savviest skincare junkies. When it comes to skincare for men, there are even fewer places where one can access knowledge or tips. Not to mention, the extremely limited choices offered to men, who have their specific skin concerns and needs.

We set out to change all of that - Meet FACE 4WARD, your new four-step skincare routine, which is aimed to demystify skincare jargons, and make skincare for men easy to understand and simple to follow. Packed with skin-loving ingredients, formulated for all skin types including sensitive ones and ideal for both day and night.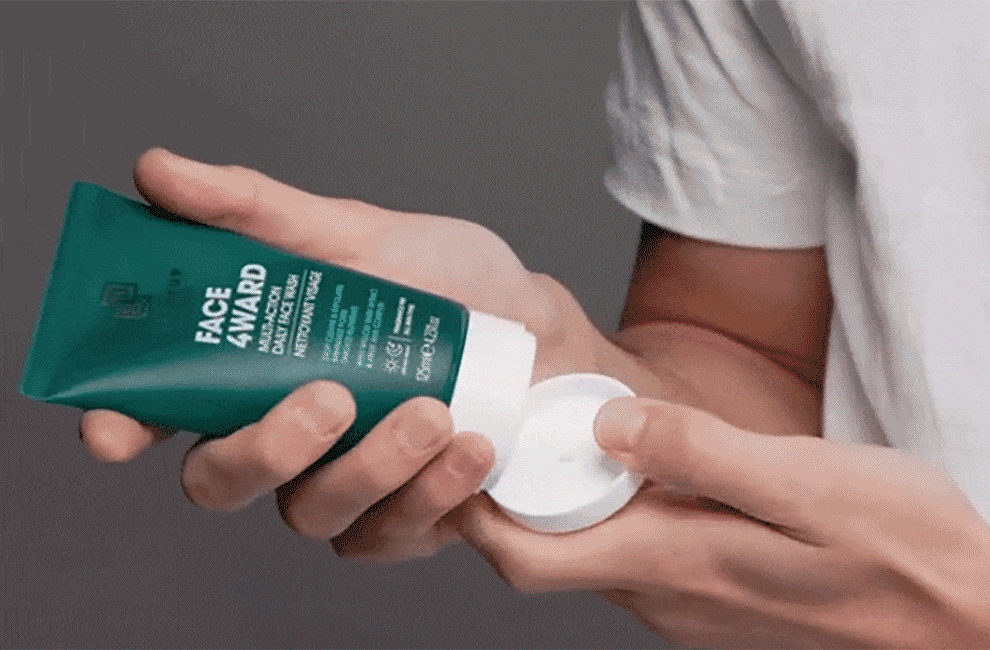 STEP 1 - CLEANSE
Face 4ward Face Wash is multi-action daily face wash for men, designed to remove dirt, oil and environmental pollutants.
Key ingredients:
Willow Bark Extract
Fruit AHA Complex
AQUAXYL™
Specific concerns:
Dry skin
Blemishes
Uneven complexion
Clogged pores
Environmental toxins
Trial Timeline / How long to see results:
Up to 2 weeks.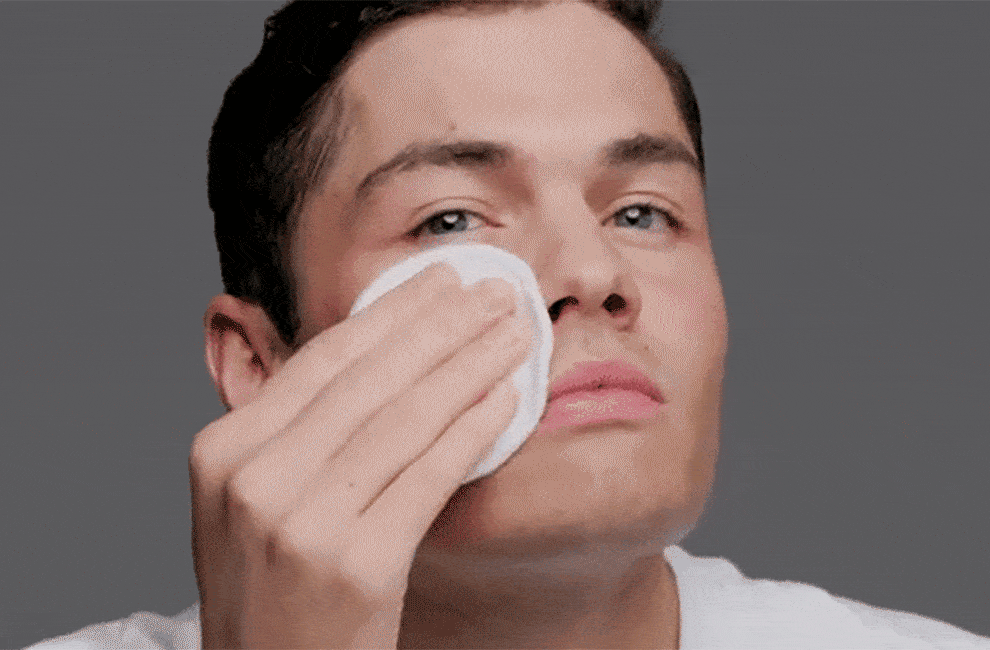 STEP 2 - TONE
Face 4ward Toner is a multi-tasking, freshening toner which completes the cleansing process by exfoliating the skin and clearing away oil & shine.
Key ingredients:
Glycolic Acid
Fruit AHA Complex
Witch Hazel Extract
Specific concerns:
Oily skin
Clogged pores
Ingrown hairs
Uneven complexion
Blemishes
Trial Timeline / How long to see results:
Up to 8 weeks.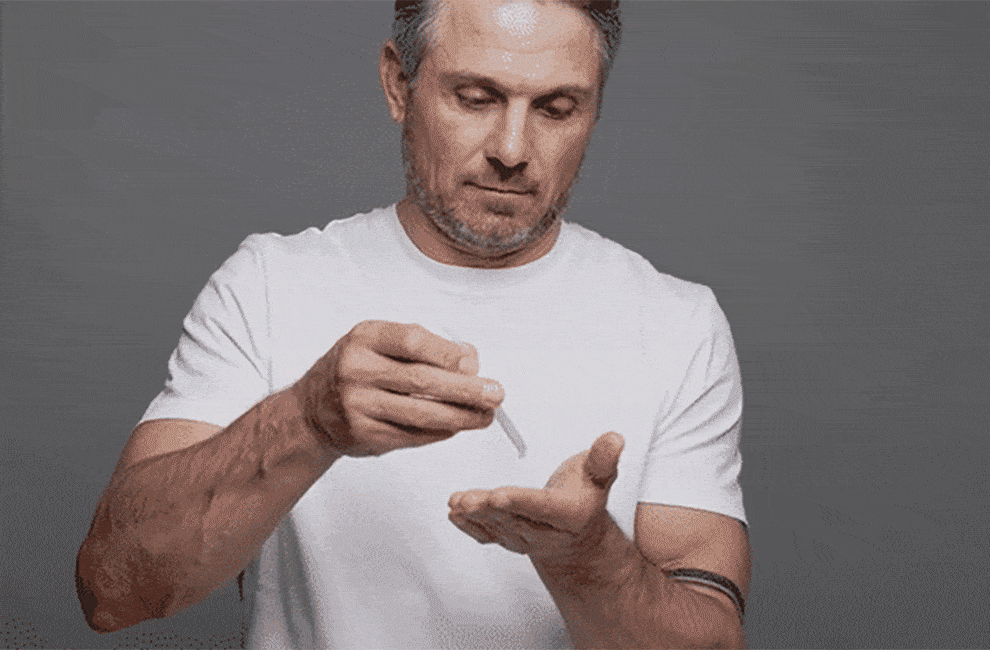 STEP 3 - TREAT
Use this powerhouse serum to renew and refine skin whilst reducing the appearance of multiple signs of ageing. A lightweight, calming formula that delivers instant results, revealing smoother and brighter skin.
Key ingredients:
Tiger Grass
Squalane
Hyaluronic Acid
Niacinamide
Specific concerns:
Fine lines and wrinkles
Dull skin
Ageing
Irritation and redness
Uneven complexion
Trial Timeline / How long to see results:
Between 3-8 weeks.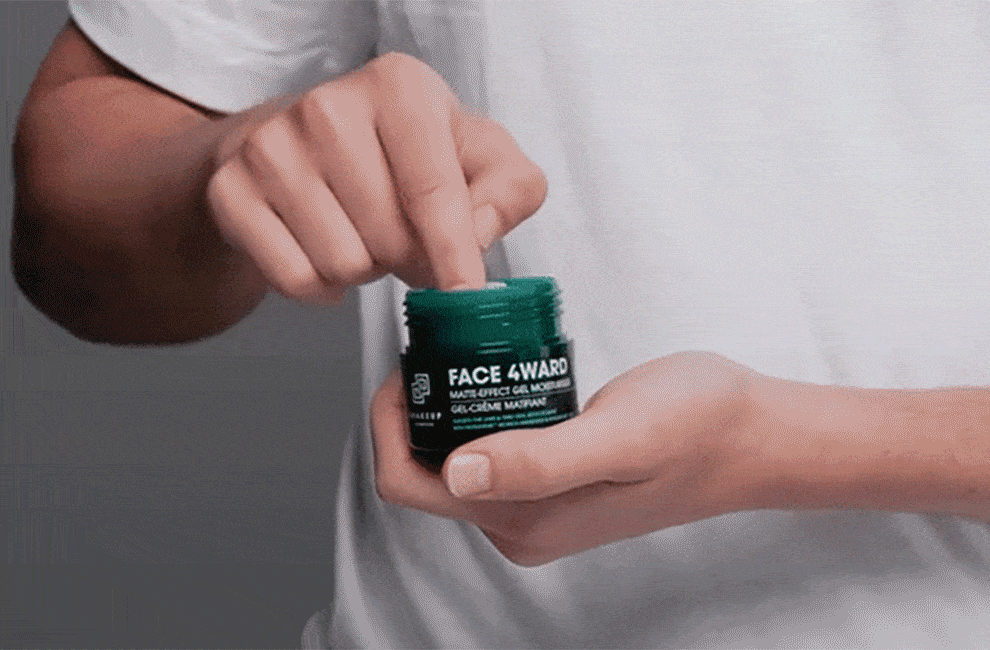 STEP 4 - MOISTURISE
Face 4ward Moisturiser has a lightweight, gel-based formula that delivers all-day natural mattified results: replenishing tired, dehydrated skin without leaving a greasy feel. Specially developed to target oil, dryness and reduce the appearance of pores, for a clearer, healthier complexion.
Key ingredients:
Matmarine™ Biotech
Hyaluronic Acid
Specific concerns:
Oily skin
Ageing and fine lines
Clogged pores
Tired skin
Dry skin
Trial Timeline / How long to see results:
Immediately.