POWER DUO
DEEP CLEANSE AND HYDRATE
Powerful, multi-tasking formulas designed to rapidly target men's skin issues, from clogged pores to dry skin. Get both of your everyday male skincare essentials and save!
Powerful, multi-tasking formulas designed to rapidly target men's skin issues, from clogged pores to dry skin. Get both of your everyday male skincare essentials and save!
Why it works...
• Our award-winning formulations are recommended by The Independent and GQ Grooming Experts, including one of the best face masks for an instant skincare pick-me-up.

• Compared to standard face masks and moisturisers, the innovative stick applicator allows you to 'draw-on' skincare without having to use your fingers - mess and fuss free!

• Designed with skin-loving ingredients to nourish and soothe whilst powerfully targeting men's skin issues, delivering instant results. Without irritation!

Still unsure on the best skincare products for your skin? Try our simple skincare routine builder.

Shakeup Promises
EASY RETURNS 14-day money back guarantee
FREE SHIPPING On higher value orders
AWARD WINNING FORMULAS Suitable for all skin types
5★ CUSTOMER CARE We aim to respond within 24 hours
BUY NOW, PAY LATER Instalments with Klarna

HOW AND WHEN TO APPLY OUR POWER DUO
YOU DO THE MASK: Apply an even and generous layer of face mask onto clean skin, avoiding the eye area. Leave for 10 minutes before gently washing off with warm water.

You Do the Mask is formulated to be a skincare saviour for various common skin concerns for men. Visible blackheads? Persistent blemishes? Oily t-zone that never goes away? This quick and simple tool is all you need. We recommend using this product 2-3 times a week for maximum results.

HYDRATE IN A HURRY: Gently swipe a thin layer of our hydrating moisturiser for men onto skin, avoiding the eye area.

Consider Hydrate In A Hurry as an all-rounder, a male moisturiser for every occasion.
After the gym? Air-con dried out your skin? Need a boost of hydration during a flight? The stick is perfect for an instant skin refresh anywhere and anytime. Use daily, overnight and on-the-go wherever needed!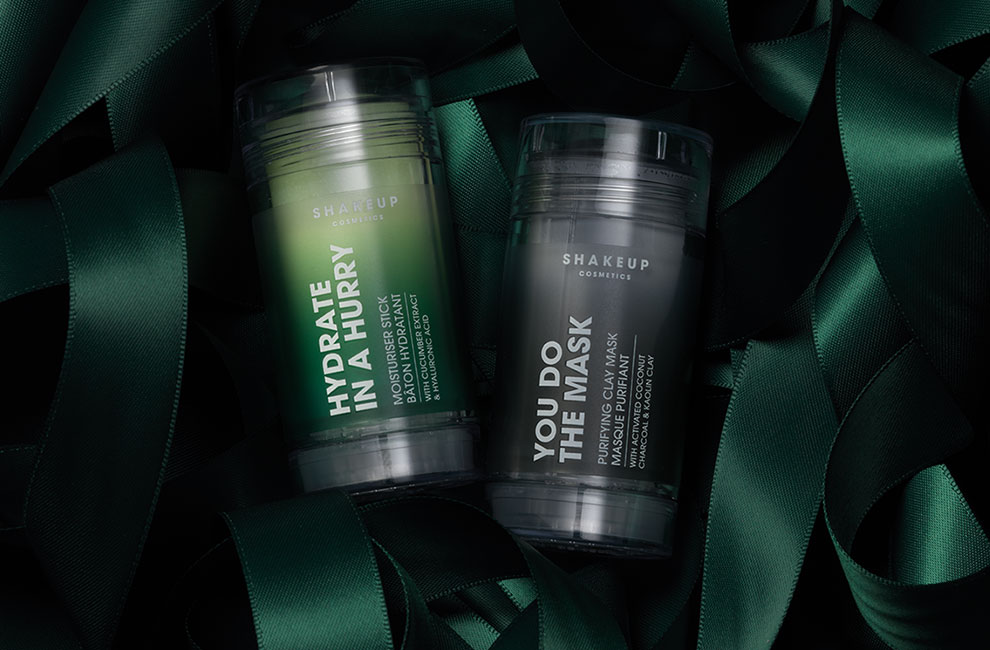 KEY FEATURES OF OUR MENS FACE MASK & MOISTURISER
• Suitable for all male skin types including sensitive skin.
• Designed with travel in mind: a solid skincare formulation that's portable and compact.
• Specifically designed to treat men's skin, which is naturally thicker, oiler and more reactive than women's.
• 100% Vegan. Fragrance and Cruelty Free Formulations. Made in the UK.
Want to start using your power duo products as soon as possible? Check out our
delivery options
.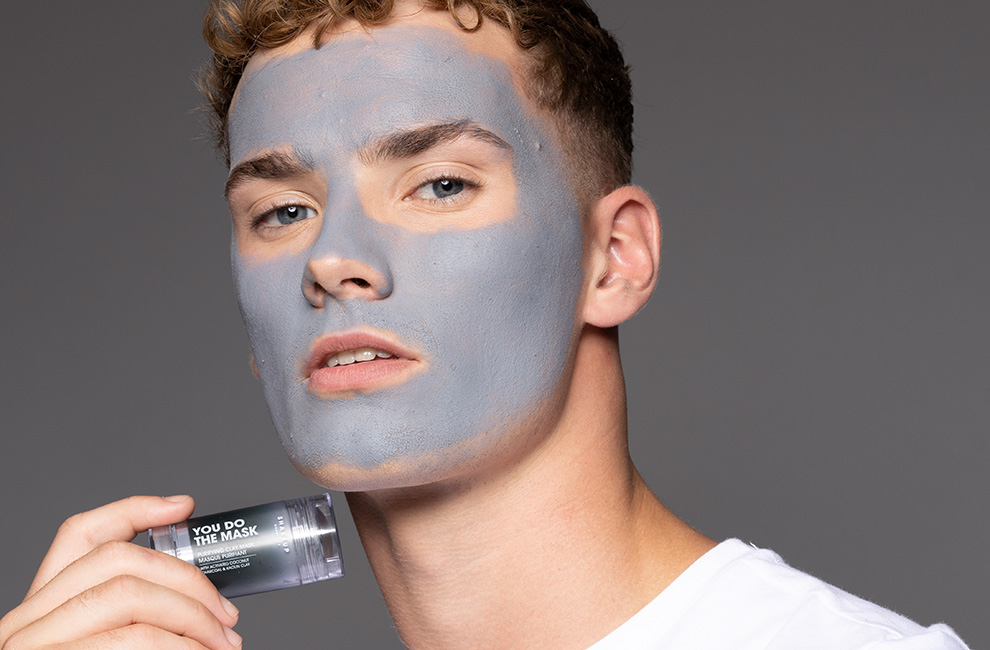 STEP ONE: MEN'S PURIFYING FACE MASK
Mess-free Coconut Charcoal mask stick draws out impurities, while hydrating and nourishing skin with Coconut Extract. You Do the Mask absorbs excess oils and unclogs pores with detoxifying Kaolin Clay.
KEY BENEFITS:
Activated Charcoal
to deeply cleanse and unclog your pores.
Kaolin Clay
to gently draw out the impurities and toxins that sit on your skin's surface.
Coconut Extract
to reduce the appearance of blemishes whilst also calming skin inflammation.
Glycerin
to retain your skins moisture, which is needed in deep cleansing products.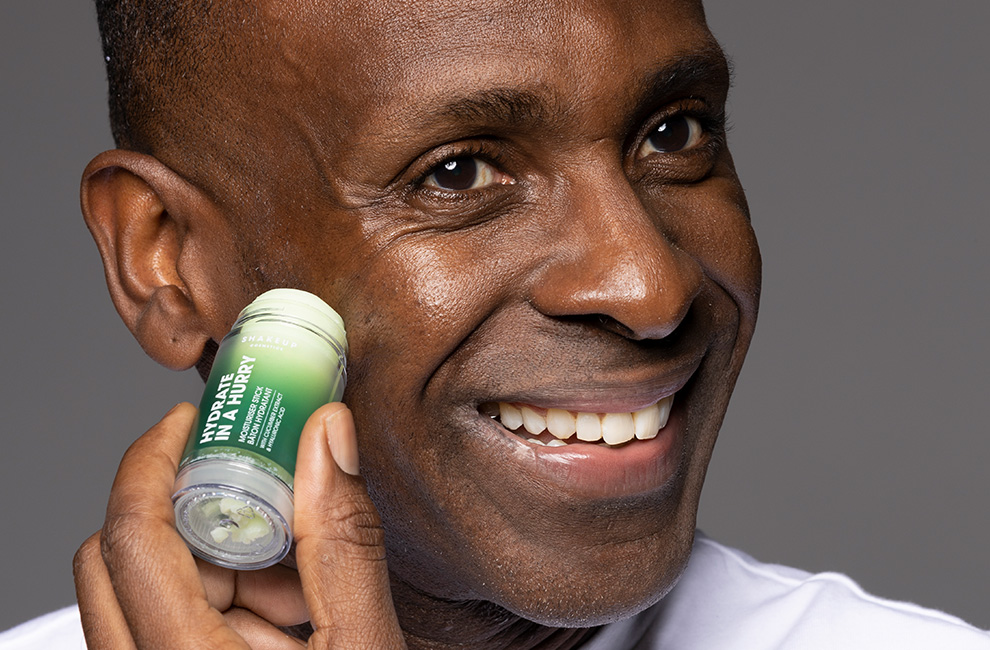 STEP TWO: MEN'S MOISTURISER STICK
Our travel-friendly solid moisturiser - Hydrate In a Hurry- cools and soothes with Witch Hazel and Cucumber Extract. Infused with Hyaluronic Acid & Vitamin E to instantly hydrate and moisturise skin.
KEY BENEFITS:
Cucumber Extract
to calm redness and soothe your skin.
Hyaluronic Acid
to increase hydration on the surface of your skin.
Vitamin E
to strengthen your skins natural barrier.
Witch Hazel
to aid in relieving inflammation, especially great for razor bumps.